Top 5 SEO Tips for Nonprofits
Nonprofit organizations are entities that prioritize raising funds for specific causes. Since nonprofits do not focus on making money, they may have limited operating budgets. Nonprofits compete against thousands of other organizations for donations and support. They can also be adversely affected by global events and recessions.
Nonprofits can economically raise their profile by improving their website's domain authority (DA) score. Sites with higher DA scores place higher on relevant searches. You can use search engine optimization (SEO) strategies to improve your site's ranking. This will increase the volume of organic traffic your website receives each month. Fortunately, it's possible to do this affordably by implementing the tips discussed here.
1. Evaluate Your Backlinks
Backlinks are inbound links that appear on other websites and direct traffic to your site. Search engines send out crawlers to gather data about websites. The information they collect is used to grade your site and determine its DA score. These crawlers follow links. Without backlinks to your site, crawlers may not access your site, which will prevent it from appearing on the engine's search engine results page (SERP).
You can use Search Atlas to evaluate your site's backlinks. This free tool will run a comprehensive check on your site and determine the number of backlinks to your site. It will also identify problematic links from spam sites or irrelevant sites. The number of backlinks will improve your SEO ranking, but links from irrelevant sites can lower your score. SearchAtlas can help you identify and remove those harmful links.
2. Increase Your Backlinks
When you evaluate your site with Search Atlas, you will receive information about your competitors and the strength of their backlinks. This data can be used to help you identify relevant sites that may be interested in linking to your site.
Distribute relevant links on social media. Include working links in your nonprofit's bio. When you add new content to your website you can post about it on social media and include a link directly to that content. Using keywords in your post and site content will help you attract people interested in the subject matter.
Use Search Atlas or an SEO checker to identify relevant and reputable blogs as well as contribute guest posts. A link to your website can be included in your bio with your post, which will increase the volume of quality backlinks to your site.
3. Use Keywords
Keywords are common terms people enter into search engines. When your site features content with keywords, it will be included in search results for those terms.
Your website will benefit from the use of keywords in the content on the site. Include keywords in blog posts and descriptions to increase your site's DA score. There are free tools you can use to identify relevant search queries and keywords. They can also help you identify common questions people ask about relevant topics. You can address those questions in blog posts on your site to boost traffic. You should also use keywords for image file names and in the image alt text when you upload photographs.
4. Evaluate Outbound Links
Search engines also consider your outbound links when determining your DA score. Sites with too many outbound links are considered distracting. You should aim to include no more than one outbound link for every 200 written words of text when you make blog posts on your site.
You should also select outbound links carefully. Refer to the SEO checker to determine a site's DA score before you include a link. Search engines believe link choices indicate how knowledgeable you are about your field. When your site links selectively to reputable sites with good DA scores, search engines will give your site a higher DA score.
5. Promote Engagement
Search engines assign higher DA scores to sites people engage with. If people visit your site and automatically leave, they add to your bounce rate, which lowers your DA score. This is why you want to target visitors who will find your content relevant and interesting.
When individuals stay on your site for a prolonged period of time, search engines conclude they found the information useful. This raises your site's ranking. Your DA score will also increase if visitors click on links or engage with the material on the site. Add videos, games, and surveys to boost visitor interaction. Your score will also increase if visitors click on links to other pages on your site or use outbound links on your site.
Protecting Your Retail Stores Finances
You have worked hard to build your retail store into a profitable business. Providing your customers with safe and secure credit is what keeps them coming back, but how can you protect your finances? Here are a few steps your retail store can take to protect itself from financial loss.
Make sure your data is well protected
The world of retail is changing. It's gone from floor to web, and now it's in the air. Technology is advancing faster than anyone can keep up with. How we buy and sell goods has changed, but the basic rules have stayed the same: you need security. 
Investing in cybersecurity for your business is a big part of protecting your retail store finances. Data breaches are reported in the news every day. Be prepared to defend your assets by ensuring your data is well protected from threats, viruses and hackers. 
By safeguarding your finances with Internet security systems that aren't easily hacked into, you'll be able to focus on the rest of your business.
Invest in the proper type of insurance 
Business insurance helps protect your business finances by providing you with protection when you need it. Public liability insurance can protect your business finances against a variety of risks from property damage to customer injuries and legal claims. This will also stop you from going bankrupt if someone makes a claim against your business.
Protecting your retail store finances can provide peace of mind for you and your business. Whether you're a new or existing business owner, learn about how the right retail business insurance can help protect your business finances and assets.
Control your expenses
Understanding how to control your expenses is crucial for any retail business, big or small.
Reducing the amount of expense in your retail business is a good first step to protecting your money. Know what you are paying for, how much, and if you're getting value for it.
Make it a point to keep an eye on your budgets, but you also want surety that you're aware of every penny that flows in or out of your business. With timely, easy-to-read reports and data-driven insights from book-keeping apps, you can be certain that every transaction counts toward your bottom line.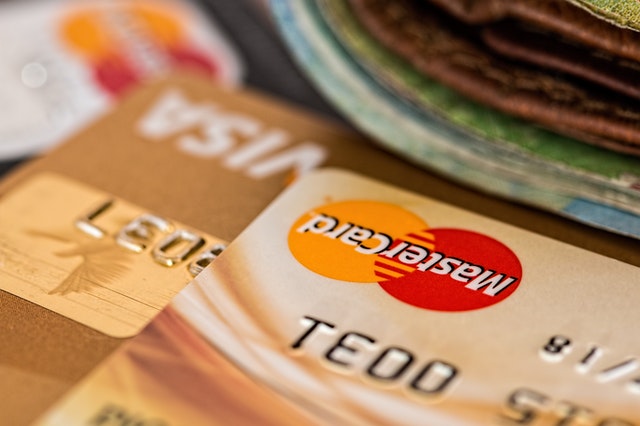 Separate personal finance from business finance
Business owners are highly motivated to grow their business. From hiring additional staff to purchasing expensive equipment, you'd like to have funds available when you need them. However, a lot of companies do not separate their personal finances from the finance of their business. Everyone knows that mixing your personal and business finances in a single bank account is not a good idea, so always separate them.
If you are like many small business owners, your personal finances and business finances are mixed. If the two are intertwined, then business decisions can have a direct impact on your personal financial situation and vice versa. 
Explore additional sources of funding
Protecting your retail store finances is one of the biggest challenges faced by small businesses. Growing insurance costs, cash flow shortages and general overheads often get in the way of long-term financial planning. For many, a bank overdraft is used to balance books and stave off insolvency, but you could be risking much more than just your overdraft interest rates. 
Furthermore, as a business owner, you are personally liable for all company debts – which could leave your personal credit rating negatively impacted if the unexpected happens, and your retail store can face financial challenges that could threaten the success of your business over time. It's important to explore funding options and solutions to help protect your profits in the long-term. 
No matter how much you invest in your retail store, your ability to protect yourself and your store's finances should be the most valuable investment you make. Protecting your retail investment is important, and hopefully, this short article has provided somewhere to start from.
A Great Start: How to Plan a Successful Business
While there is no denying that starting a business in any industry is considered a milestone and an achievement to be proud of, the prospect of trying to keep the business afloat during the first one or two years is another story entirely. It can be challenging enough trying to keep your business afloat by gathering clients and clout within the community, but preventing a new company from being overshadowed by industry giants requires passion and careful planning.
When you consider that the slightest mistake could lead to potentially devastating consequences for a new business, it is almost ironic that one of the most challenging phases of business management is typically helmed by inexperienced business owners.
Fortunately, you do not have to go in blind. Here are a few ways you can plan ahead for a successful business.
Knowledge is power
While it is common knowledge to gather as much information as you can about your industry, many startup owners end up focusing on the immediate needs of their business. Keeping in touch with the latest trends in your industry ensures that you have a wealth of knowledge to consider when you start making big decisions for your business.
It also helps to keep in touch with industry trends, as it allows you a glimpse at what your competitors might be into. For contracting businesses, it might be techniques such as using a precast retaining wall, and for restaurants, it might be a new superfood making waves as an ingredient in common recipes.
Focus on the loyalty of employees
For any business out there that makes use of employees, they are the lifeblood of a company. For startups, how your employees perform dictates whether or not your business falls flat. Fortunately, one of the tried and tested ways to bring out the potential of your staff would be through the use of employee incentives. It is all right to start small if you do not have the budget to go for an all-out incentive plan – the crucial part is your staff understands that you are looking out for them.
The moment your employees start thinking that you have no intention of providing an incentive, they will likely only give the bare minimum to keep your business going.
Look into reasonable coverage options
While it might not seem like an immediate issue, coverage is undoubtedly one of the most crucial aspects of building a business. The right type of coverage means you can focus on building your company without having to worry about legal issues potentially making your goals impossible to achieve. It would be a good idea to look into a business owner's policy (BOP), as it typically combines coverage types your business needs while simultaneously being cheaper than the sum of its parts.
There is no denying that running a business and keeping it afloat amid a competitive industry is a substantial challenge. That said, the tips above can help you maintain a foothold and forge ahead in your chosen industry.
4 Ways To Encourage Health And Well Being In The Office
Your workforce is your most important commodity. It, therefore, pays to take good care of them.
Yet the latest statistics show that poor health and wellbeing measures in the workplace is the prime cause of absenteeism. As a result, enterprises suffer diminished productivity and turnover, and high medical, legal and insurance costs.
The World Economic Forum says work-related stress is a pandemic and costs the global economy £255 billion a year. Moreover, stress is the largest single predictor of absenteeism and poor workplace performance.
Promoting health and well-being in the workplace essentially revolves around four pillars; eating healthy food and drinking more water, managing stress levels, promoting mental health and getting sufficient sleep.
Offer Nutritional Snacks and Meals
Chocolate and sugary snacks may be more appealing but they are not good for the health of your staff or the productivity of your business. Sugary foods may provide an initial spike in energy, but quickly crash. This leads to fatigue and a deterioration in cognitive function.
The best healthy snacks contain protein, fibre and carbs such as nuts, banana cake and popcorn. Homemade energy bites and smoothies go down a treat as well!
Encourage Movement
According to the American Heart Association, sitting is the new smoking. Sedentary jobs increase the risk of heart disease and other cardiovascular-related illnesses.
Encoring employees to move around the office has been identified as a potential solution. Today's agile office designs encourage employees to work in specified zones and take the stairs instead of using the lift.
Agile office designs also incorporate break out areas which encourage people to take the regulated 20-minute break every hour and refresh their brainpower.
Promote Exercise
It's likely that all your employees know that exercise is good for them but few of them actually engage in physical activity. Motivation is the key issue – so why not poke your workforce with an exercise stick.
For example, you could organise weekly sports events, or encourage a work team to enter in local sports events such as 5-a-side soccer. Perhaps you can strike an arrangement with a local gym or yoga class, or install bike racks to encourage people to cycle to work.
You could also encourage your staff to download the Sweatcoin app which rewards people for walking. The app counts your number of steps and converts them into a digital currency directly on to your smartphone. You can then exchange the sweatcoins for merchandise and earn massive discounts.
Invest in Mental Health Strategies 
Now it has come to light that mental health issues impact work performance, more companies are investing in strategies that place health and wellbeing of their staff at the centre of their workplace strategy.
Human-centric approaches include offering childcare benefits and e-coaching services that help staff manage stress. Virtual support systems for employees working from home also help people feel less isolated and part of a team.
Experts also advise employers to remove the pressure of targets. Stress can drive people towards drugs and alcohol as a coping mechanism. In doing so, their workplace performance suffers.
If you notice signs of workplace stress in your employees, you should seriously consider installing strategies that foster health and wellbeing. Companies that neglect their workforce will notice a drop in performance and a rise in absentee-related costs.