SEO Mistakes That May Be Ruining Your Website Ranking With Google
Having a mere online presence is no longer enough nowadays. As an entrepreneur, you should make the best out of your search engine optimization efforts. If it's your first time to use your website, then you may be susceptible to committing SEO mistakes that will surely ruin your search rankings. While you don't want to waste time, money and resources, it's best if you take time to look at your website and assess whether you're doing things the right way. If you're concerned about your business, here are some SEO mistakes that may hurt your website ranking with Google.
1) Your content isn't fresh and unique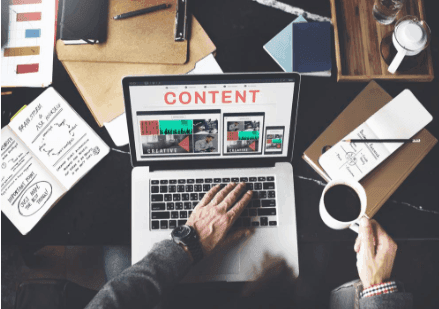 Google algorithms can differentiate between original and unoriginal contents. And from thousands of contents being published online, Google puts more emphasis on contents which are fresh, educational and unique.
They prioritize websites who can offer accessible and new information to their users. This is the reason why high-quality relevant ones can provide you with high SEO rankings.

Furthermore, recycled content has nothing beneficial to contribute to your website's optimization. It may just damage your ranking, further affecting your brand in the long run.

      
2) You settle with the wrong keywords
When it comes to SEO, keywords play an essential role in Google rankings. Even if you're not new to keywords anymore, you may still commit a mistake if you tend to use the generic ones.
If you insist so, then you'll render your attempt to boost your rankings useless. Instead, get the most out from using long-tail keywords to help your website stand out from others in the search slides. You just have to put yourself in the shoes of the users to

pick your creative SEO keywords.

 

If you're having a difficult time creating your keywords, you can then take advantage of several keywords picking sites so you can also figure out what's best for your brand.
3) Your website lacks mobile-friendliness
In today's digital age, websites that provide mobile user experience tend to rank highly in search results than those which can only be accessed through desktop or laptop.
Apart from the thought that it affects rankings, the importance of having mobile-friendly websites extends to the fact that most users are using the Internet through their phones and tablets.

Furthermore, it'll be a terrible damage to your SEO efforts if you're not ready to adapt to the needs of your users. So if you want to reach a wide array of online users, start creating a mobile-friendly experience for your audience.

Once your site is up to date for the latest trends, it'll be easier for you to stay on top of the search engines.
4) You focus on low-quality backlinks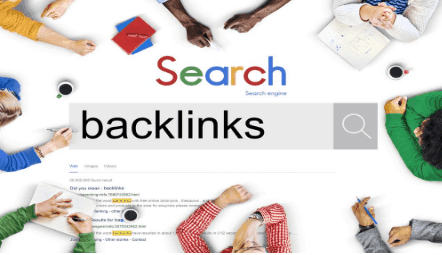 In the digital landscape, websites need the address of another website to secure a place in the search engines. For instance, Google understands the notion that for websites to rank highly, they should only contain relevant content in the first place.
Your website will be known to have high-quality contents if you also use quality backlinks that will support your information. However, if you continuously use low-quality links, Google will surely give you a poor rank which can adversely affect your business as a whole.

On the other hand, your ranking will be given a boost if you stick using links from reputable websites.
5) Your website is bombarded with numerous pop-ups.
Having countless pop-ups means having a low search engine ranking. In most cases, Google punishes those websites which are using too many pop-ups for their website.
These sites are placed last in the search results that can eventually hurt your SEO goals. Besides, no users will love opening and close a website bombarded with pop-ups.

There are some which make the navigation a little bit difficult for the user because it brings them to another site which has nothing to do with what they're looking for. Hence, the experience itself can be very annoying to the user as well as to Google.

  
6) You lack social media engagement.
It may be hard to believe but having a strong social media presence can increase your ranking. This is because Google also checks a website's extent of social interaction in Facebook, Twitter, Instagram and many more.
Remember that the more social media subscribers you have, the better for your ranking. Moreover, it's best if you engage more with your users because all comments, shares, likes and even posts you make are efforts that are highly appreciated in the SEO industry.

Having these efforts, it's like you've hit 2 birds with 1 stone because you're not only boosting your search rankings but you're also improving your social media engagement.
The Bottom Line
Websites which stay on top of the search engines can be very fulfilling. However, it doesn't necessarily mean that you'll be there permanently especially if you don't take your SEO goals seriously. But if you know and understand the SEO mistakes your site does, it'll be easier for you to figure out what type of help your business needs. While website optimization takes more time and effort, you won't surely like all your efforts to be useless in the long run. That's why you should be very cautious of the practices you're making for your site. Besides, what matters most is how you're placed on the search results page. For a professional and more efficient SEO assistance, seeking help from qualified companies like Omega SEO can make a difference to your digital marketing efforts.